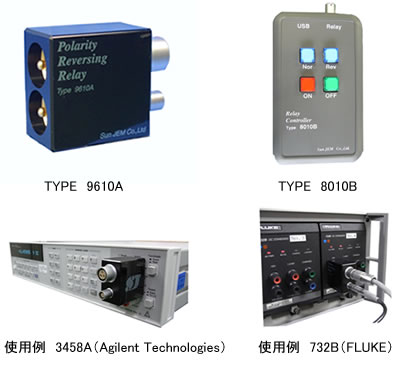 Model 9610A/8010B cancels thermal EMF which is generated during accurate DC voltage measurement of Zener DC Voltage Standard (FLUKE 732B) or Accurate Digital Multi-Meter (Agilent Technologies 3458A) etc. by reversing polarity of measurement voltage.
Directly connectable to binding post (19 mm spacing). Automatic switching via external signal eliminates effect of heat from hands reducing thermal EMF minimal.
Transient response of thermal EMF (Fig.1) and drift of thermal EMF (Fig.2) after polarity reversing,
reversing 54 times with approx. 30-second interval.